I hope you are all having a fabulous weekend. As a happy single, I don't get into Valentine's Day–though the same Rachel of Rachelyn gifts has contributed a flourless chocolate cake to the menu for today and I will probably wear pink or red to church on Sunday.
Single or not, here's something here you might like. My lovely sister runs an Etsy shop and is launching her new brand and a line of lovely baubles. Pop over and give her some love.
This darling little love necklace is the starring debut of her forthcoming collection of necklaces and bracelets. It's a perfectly dainty piece, less than an inch across, and plated in very posh 16k gold.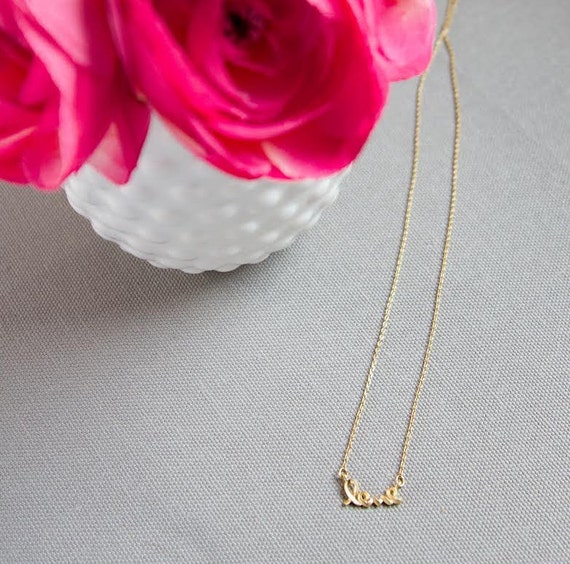 And if you're not the jewelry sort, Rachelyn features a line of ribbon bookmarks that will change your life. They come in a rainbow of colors and styles, including glitter styles, and have multiple strands, so they're perfect for your Bible.
Several styles feature charms and inspirational tags. (They're like jewelry for your books. What could be better?!) So, all my fellow book-loving singles, you can treat yourself and your books to some prettiness.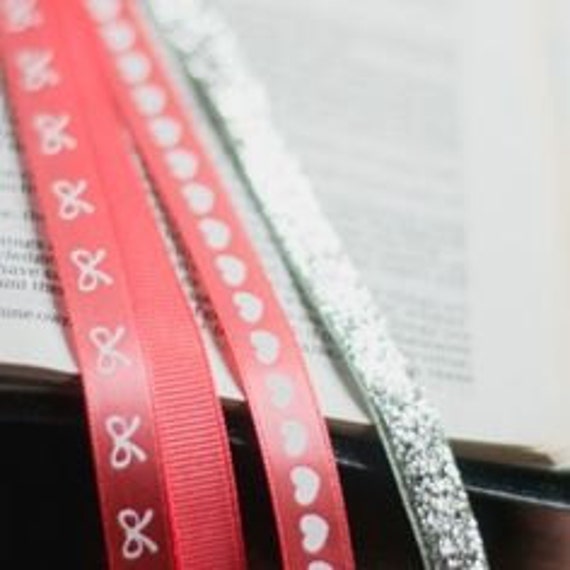 This bookmark is similar to the one I have in my Bible.
Do you have any Valentine's Day traditions you enjoy? Leave me a comment and let me know. 🙂